IDEALLY, every client will submit sharp, high-resolution, quality photos for each of the family members in their family tree. This rarely happens!
That's why we rely on PHOTO ENHANCEMENTS.

---
Our signature style, the"STUDIO PORTRAIT LOOK" involves extracting the head-and-shoulder image for each person out of their original background and placing them on a background similar to all the other photos. We then individually address lighting issues, blemishes, scratches, dust, missing details, other people overlapping them, poor quality, etc. We artistically try to make each picture look its best.
---
DISCLAIMER:
Although we do our best, we cannot create miracles. If you provide really

BAD

or really

SMALL

pictures, we are limited in what we can do with it.
When clients look at our Photo Family Trees, they say, "I don't have photos like these!" Our response back is, "Nobody does! We specialize in making your photos look this good!"
WE ELIMINATE THE BACKGROUND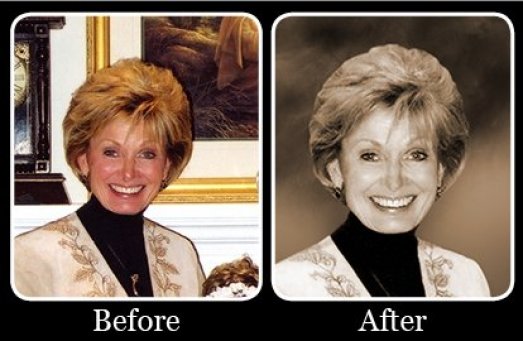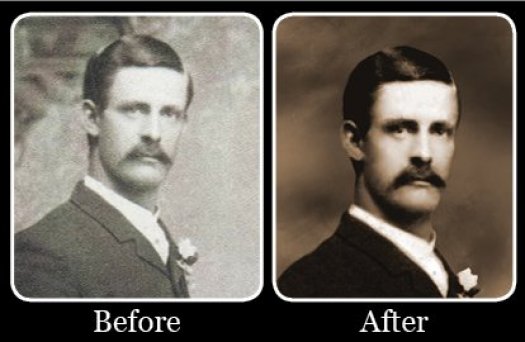 WE COMPLETE THE PHOTO

WE USE A SILHOUETTE - if no photo is available